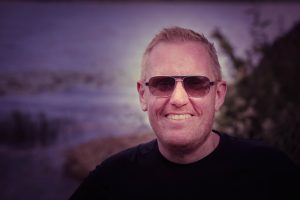 I am an innovator, entrepreneur, and team leader focused on creating, driving, managing and growing high-performance multi-disciplinary teams able to create and deliver cutting edge products in both the consumer and enterprise space. I have broad experience in product management, engineering management, leadership, and team building for both large and small organizations spanning from venture-funding backed to non-profits.
I have a documented track record in designing and delivering products by utilizing a data-driven and user-centric approach to address user needs during the entire product cycle both on the product management or product delivery side.
I mentor and advise many entrepreneurs to help them excel in their roles and careers utilizing my past experiences and best practices. I focus on creating passionate, committed and collaborative teams to achieve excellence and efficiency.
I am currently responsible for defining, driving and leading projects from ideation to production for a broad spectrum of consumer facing and enterprise products, use cases and processes within AT&T Foundry. I have especially focused on identifying and executing a generic process for innovation to naturally and organically transition projects from the Foundry to the various business units within AT&T to maximize its impact. For instance, I designed, protoyped and helped commercialize AT&T NumberSync, which allows anyone to share their phone services across any device. The work is essential to achieve a satisfactory user experience for stand-alone wearables such as the Apple Watch, Samsung Galaxy Watch etc. Another example is the industry-first program (D2 ICE) for validating Virtual Network Functions (VNFs) onboarding which I created and lead for over 3 years., It is now the de-facto model in the industry for validating VNFs as the platform was open-sourced in its entirety under ONAP.
Previously, I co-founded and helped to raise $9M of venture capital for AllVoices.com which was a community-driven tech platform that collected, validated and distributed user-generated news from around the world. It was later acquired by Datran Media (now PulsePoint). I served as the VP of Social Media and User Interface and drove the design, development and operation of the website including leading the outsourcing team. I also developed the algorithms used to automatically and dynamically assign a credibility score to any news report without any human intervention. For instance, we were able to, in close to real time, assign a credibility score for any news report even when they were as short as single tweets. I also designed the ranking algorithm which effectively simulated the work of human editors done in any newsroom. The ranking algorithm was able to detect and surface breaking news reports without any human intervention for any category of news reports.
I created In The Field Online during my time as a Reuters Digital Vision fellow at Stanford University. My work help lay the foundation and demonstrated the power of mobile-based reporting especially in areas of conflicts and other emergencies. I developed a software which allowed for audio, pictures and video from any originating cellphone to be distributed to any web application. Notably, I created a community based text-message powered blog covering the conflict in Lebanon in July 2006 which was the first of its kind. Within a week, the blog received first-hand accounts from individuals on the streets of Haifa and Beirut. It was widely recognized by major global media including PBS, CNN and BBC. It was also featured on Discovery International's Rewind 2006 as one of 25 highlights of the Year 2006.
I co-founded the non-profit organization HablaCentro which trains and educates Latin Americans in the use of digital tools and applications to provide opportunities for Latin Americans to be more informed and engaged in their democratic societies. The organization was envisioned with a goal of empowering individuals in Latin America to use digital tools and applications to disseminate information on health, poverty alleviation, governance, environment, development, education and other topics as designated from the local communities in each country, initially under-served Central America countries and their rural communities.